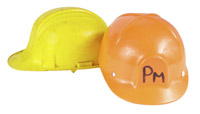 As a uniquely positioned web consultancy, ThirdCathode offers a full range of services tailored to individual client needs.
Regardless of the project, you'll work with a specialist who has extensive experience in the corporate world — in Marketing, IT, and actual business-facing roles, not just design or programming — because experience counts, and big experience counts more.
A full range of design and development services
We can handle all of the below, and more:
End-to-end web site planning, construction, and delivery
Business concept analysis
Design, from logos to entire sites (including overall "look and feel")
Blogs and blog customizations - We're experts in WordPress and Blogger, and can create customized templates for any standard blogging engine
Content Management Systems (CMSes) including WordPress, Drupal, and Microsoft Sharepoint. (WordPress is a great, easy-to-use option for small business sites).
Banner ads and masthead images
Writing and editorial assistance, including both system documentation and marketing copy
Web forms and custom scripting
Interactive features, like message boards and discussion groups
Testing, to ensure your site looks and works the same in all major web browsers and on all standard platforms
Fees, like project scope, can scale to suit any need or budget, from the individual to the global enterprise.
Already have a web site, but lack the time to maintain it?
Webmastering is one of our core skill sets. ThirdCathode offers:
Flexible options to help you keep things up to date
Inexpensive, ad hoc content editing services
"Webmaster on retainer" service — a practical, scalable, and economical solution for small or mid-sized businesses that have ongoing web site or social media needs, but neither the time or budget to handle them in-house.
Looking to maintain a site yourself?
The beauty of the web flows from its wealth of options. Depending on your needs:
Basic database-driven publishing solutions
Content management systems (we have experience in a range of CMSes, from proprietary systems to Drupal to Microsoft SharePoint)
System reviews, to enable you to improve the way your site works
Training, so you can perform updates on your own.
Documentation — learn how things work, so you can work them better
Are you well positioned?
At ThirdCathode, one of our core differentiators is our business skills. At the forefront is our ability to review your overall marketing situation and make clear, actionable recommendations, based on things you can control — and measure:
We can review your brand, your web site, and your overall strategy
We can perform analyses and prepare roadmap documents, so you hav a better plan for getting where you need to go
We can assist with writing and editing for any type of audience
Who is viewing your web site?
Do you know? We can help you identify new audiences, risks, and tackle a host of other concerns. Our services include:
Detailed Marketing Analysis, to determine the best strategy for meeting your business goals
Search Engine Optimization (SEO), and Search Engine Marketing (SEM) with Google, Bing, and other leading services
Web traffic reporting with Google Analytics — we're Google Analytics Experts and can deploy it on any web site
RSS feeds and other specialized tools
If you are a business with ongoing needs, you can also contract with us — let us manage your Search Engine Marketing, so you don't have to.
Are you Social networking?
Social networks have arrived and proven their value as serious marketing tools.
We can help you establish your brand on Facebook, Twitter, and other leading social networking sites
We can advise you on when — and when not — to use various services to reach new audiences
If you need the help, we can also manage your social networking campaigns
Often, the best way to harness social media is to simply help your site's visitors spread the word about you, with social bookmarking. In this case, adding a free link sharing service like ShareThis or AddThis can be an ideal solution. This may involve some setup, but once it's done, it requires no additional effort whatsoever. And in most cases, you can even view statistics on how many referrals you're getting through such services.
Special Projects and Unique Requirements
In addition to our regular services, we may be able to assist you with specialized requirements — even if you aren't totally sure of the details of what you need. Here, too, our business skills make us uniquely qualified where other web consultancies might simply be niche players.
We've encountered several situations where we needed to help the owners of a web site through circumstances in which they didn't fully have a handle. We pride ourselves on our success in doing so, without gimmicks or pressure.
Don't hesitate to contact us. Discussion is always free — and brainstorming usually is too! No slogans, and no "bait and switch" smokescreens. Ever.

Questions? Read on, or contact us.